With the Italian phase 2 , walks are allowed but with different limitations, such as the prohibition of gatherings and the obligation of social distances, as well as the use of the mask in certain cases.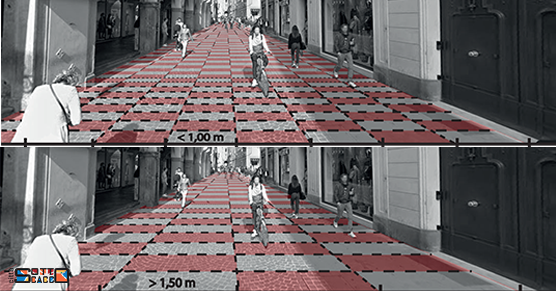 The shopping streets and the shops themselves will continue to be penalized with a number of visitors that remains below average. A study conducted by our partner Goudappel Coffeng reveals that due to the minimum social distances to be respected, a pedestrian street can have a reduction in its capacity, in terms of the amount of pedestrians per hour, by about 20% compared to a normal situation.
The problem that could arise during the weekends is the appearance of bottleneck and overcrowding at peak times, especially in commercial streets.
For this reason it is necessary that the local administrations provide in advance for a plan with concrete measures to maintain a capacity as high as possible in order both to satisfy the distance of at least 1.5 meters from each other, and to return slowly to our normal lifestyle.